It's REALLY humid out and I came back from my run looking gross.  I seriously looked like i dove into a pool of my own sweat.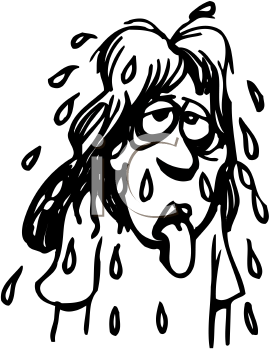 I've been thinking about job stuff nonstop… My career, my potential, the people I choose to work with and how I go about my work…
I realized that not having a schedule and working from home has made it easy to eat junk food.  Eating Junk food clouds my mind.  A clouded mind makes for a less productive mind.  A less productive mind feels uninspired and creates less.  Less creation causes boredom and lack of momentum… and it's just a vicious cycle.
I realized that no matter where this life takes me I am better off when I'm around people and working on things that inspire me.